This post was going to be about something bizarre that happened to me this morning and when I got to writing it this happened: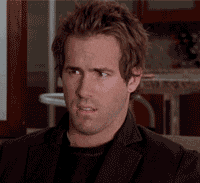 Anyway, what I was trying to say…. this morning, I was bit in the eye by an ant. That's concerning yes, but what's more concerning is the fact that it was able to crawl up bare skin and actually bit me on the eyelid. Without me noticing. That's so much effort and what is the payoff?
I mean mosquitos at least get the blood, that I can understand, but ants don't even need it so…?????
I lied
The actual purpose of this post was so I could write about Midnight in the Garden of Good and Evil. It's not quite a review exactly. I got into this book completely blind and I liked the fact that I knew nothing about Savannah,Georgia (or even that it was a real place). All these bizarro people are real and John Berendt did a wonderful job capturing each of these Savannians residents.
What was more like wtf was the film. I haven't watched it yet (so no spoilers!) but I did a little Googling and found out that The Lady Chablis (y'know that black drag queen that I mentioned earlier?) played herself. 
How freaking cool?
But what if the director was like "That's scene's not quite right. Chablis can you say it like this instead?" and she'd be all like "Bitch I am Chablis and I would not say it like that"
But then I read that Hurricane Irma is passing through Savannah and all I could think about was "OMG! All of those restored houses??!!" A huge focus of the book (and I think for a lot of the prominent white people that have lived there for generations) was historical preservation and mostly in this case, restoring the real estate. All these feuds over the restoration just for it to be destroyed by mother nature.